Best of Southeast Asia Vacation Packages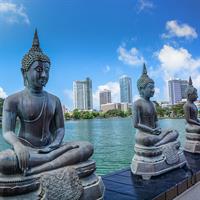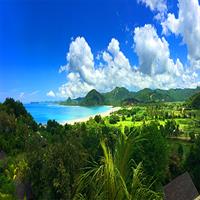 Southeast Asia is a stunning selection of fascinating countries combining idyllic island, serene tropical beaches, luxurious and exotic locations, and spectacular scenery including soaring mountains. Thailand, Vietnam, Laos, and Cambodia are a backpacker`s dream and the breathtaking beach locations in Malaysian and Indonesia are truly magnificent.
BEST VACATION PACKAGES
Dreamlike vacation. Arrive on Langkawi to begin such a fantastic journey, this majestic island is blessed with pristine beaches, expansive parks, ultra-cheap duty-free shopping and world-class infrastructure. Do not miss visiting Pantai
Cenang, Tengkorak or Pantai Tengah beaches, featuring an amazing stretch of beautiful white sand. Take a walk around Kuah, Langkawi's main town, where you will find the eagle statue at Dataran Lang, Legend Park, and the island's main
ferry jetty. You cannot leave Langkawi without enjoying stunning views over the whole island from Mat Chincang. This is a truly unique experience you won't want to miss. This is a flexible package. Select your number of nights in each city, desired hotel and activities.
Included:
•

Flight in and out of Kuala Lumpur

•

Hotel in Kuala Lumpur for 1 night

•

Flight from Kuala Lumpur to Langkawi

•

Hotel in Langkawi for 4 Nights

•

Flight from Langkawi to Kuala Lumpur

•

Hotel in Kuala Lumpur for 1 night

•

Ramadan*: Month of spirituality and purification. Estimated dates for Ramadan for upcoming years:
2020: April 24 to May 23
2021: April 12 to May 11
2022: April 3 to May 1


*Abstinence from eating, drinking, and smoking. Food and entertainment services in hotels and other public places may be affected.

•

SPECIAL NOTE: Some hotels in Langkawi offer rooms that are located on the beach and are not over water bungalows, please make sure to choose the over water bungalow options available.
Top Cities in Southeast Asia
See Top Cities in Southeast Asia
Countries to Explore
Thailand is a colorful country, the Land of Smiles famed for stunning tropical beaches, ornate temples, delicious thai food and ancient ruins.

The Philippines feature the longest coastline in all of Asia stretching for miles lined by idyllic beaches and transparent turquoise waters.
See All Countries to Explore
More to Explore
Bounded by Asia (India), Africa, Australia, and Antarctica, the Indian Ocean prides itself with precious clear beaches, turquoise waters, stunning islands, and marvelous scenery.

Borneo is the third-largest island in the world and the largest in Asia. It is politically divided among three countries: Malaysia, Indonesia and Brunei.
Experience the north of Thailand as you travel through its verdant countryside dotted with rice paddies, attractive landscapes and a natural environment that is not found anywhere else in the country.
See Top Cities in Southeast Asia
SUGGESTED ITINERARIES
Singapore - Kuala Lumpur - Indonesia by Air

8 nights from $2,152*

Modern cities, history and beaches! Fly into Singapore; get amazed by its luxuriant parks and nature reserves! Visit here Marina Bay Sands, an integrated resort with the world's most expensive casino fronting Marina Bay; Raffles Place, located in the Downtown Core and the Central Area, it features some of the tallest buildings and landmarks of the country. Then fly into Kuala Lumpur and spend a stunning time, sightseeing its interesting attractions such as Merdeka Square and Petronas Twin Towers, then move onto Chinatown which offers fantastic shopping opportunities. Combine this amazing experience flying into Yogyakarta, Indonesia's coolest, most liveable and lovable city, with street art, galleries, coffee shops and abundant cultural attractions. To finish this adventure visit Bali, The Island of the Gods, offering innumerable exotic dishes and mesmerizing beaches. This is a flexible package. Select your number of nights in each city, desired hotel and activities.

Included:

Flight into Singapore City and out of Bali
Hotel for 2 nights in Singapore City
Flight from Singapore City to Kuala Lumpur
Hotel for 2 nights in Kuala Lumpur
Flights from Kuala Lumpur to Yogyakarta
Hotel for 2 nights in Yogyakarta
Flight from Yogyakarta to Bali
Hotel for 2 nights in Bali

---

---

Bali - Bangkok - Singapore by Air

9 nights from $3,501*

Incredible beaches and modern Capitals. First stop... Bali, top Indonesia Vacation Spot. With its spectacular mountain scenery and beautiful beaches with warm and friendly people. Then fly to Bangkok, where Southeast Asia's history and modern events come together; a major economic and cultural hub. Lastly discover Singapore, affluent city with a medley of Chinese, Malay and Indian influences and a tropical climate, with tasty food, good shopping and a vibrant night-life scene. This is a flexible vacation package. Select your number of nights in each city, desired hotel and activities.

Included:

Flight into Bali (Denpasar) and out of Singapore
Hotel for 3 nights in Bali (Denpasar)
Flight Bali (Denpasar) - Bangkok
Hotel for 3 nights in Bangkok
Flight Bangkok - Singapore
Hotel for 3 nights in Singapore

Customer feedback (11)

---

---
Experiences and Adventures
Taking a majestic river cruise along the wonderful winding waterways in Asia is a great way to explore the stunning scenic surroundings.

Southeast Asia is home to some magnificent exotic locations spread throughout idyllic islands, secluded beaches, luxurious resorts, lush rainforests, and soaring mountains.